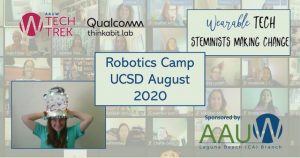 AAUW's Tech Trek is a STEM (Science, Technology, Engineering, Math) camp designed to develop interest, excitement, and self-confidence in rising eighth grade girls. Through hands-on problem solving and interactions with women STEM professionals, Tech Trek helps girls see their futures while having nonstop fun! This one-week summer camp is backed by AAUW's research and is designed to make STEM fields exciting and accessible to girls in middle school — the time when girls' participation in these fields statistically drops. For many girls, the weeklong camp sparks their curiosity and places them on a path toward careers in STEM fields.
When COVID-19 forced all of the Tech Trek camps to close in 2020, the director of the UCSD camp, Dr. Mary Isaac, worked with QualComm to create a week-long online Tech Trek robotics camp for 40 of the 128 Southern California girls who had been originally been selected to attend the residential Tech Trek camp at UCSD.  AAUW Laguna Beach sponsored the entire camp for all 40 girls–supplying all of the equipment (circuit boards, LED's, servo motors, etc.) they needed to build their own robots!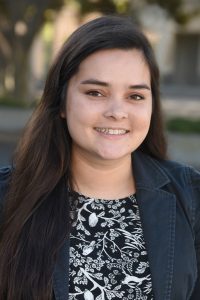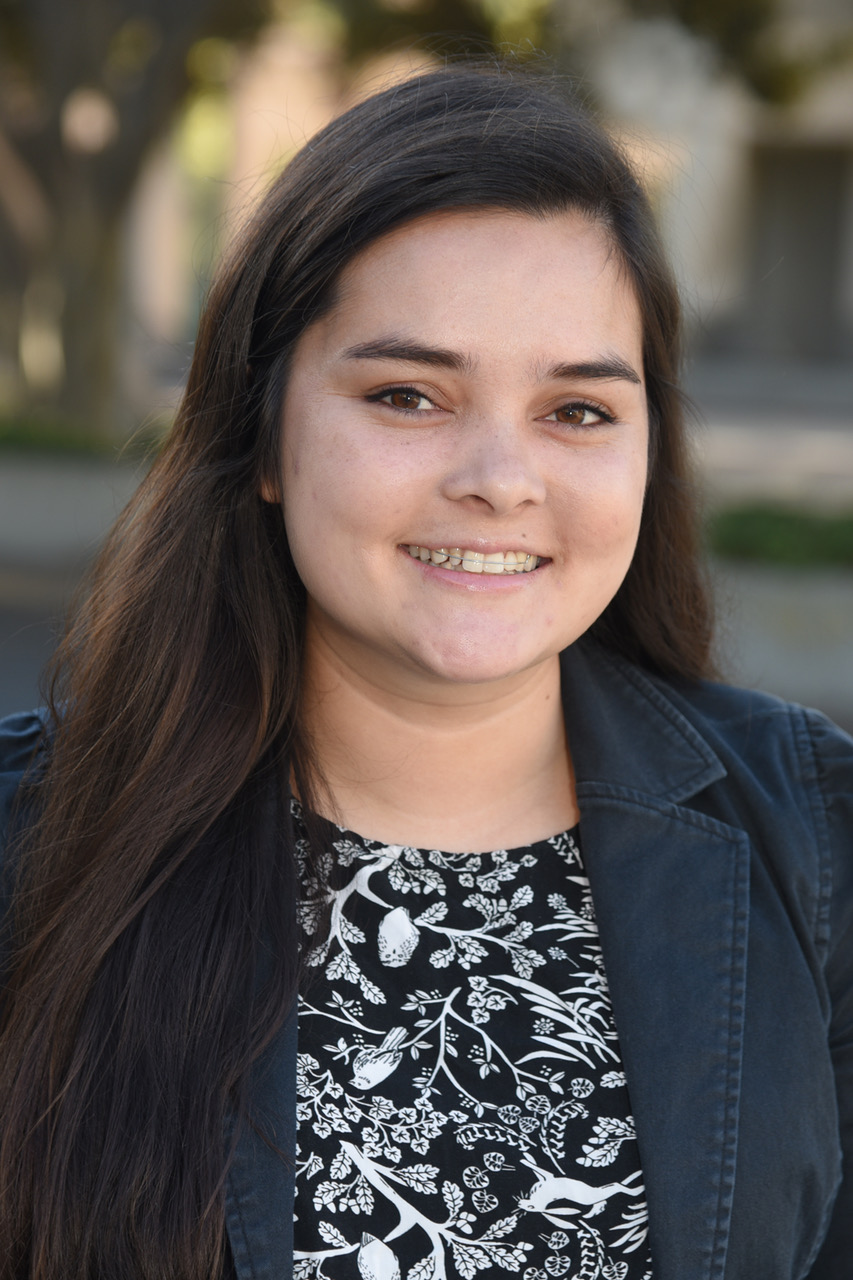 Beginning this Fall, we will have a new Tech Trek Coordinator: new member, Esther Hessong!  Esther is eminently qualified for this role. She holds a Bachelor of Science degree in chemistry from UC Berkeley, and a Master of Science degree in chemistry from UC Irvine, where she is currently pursuing a PhD in materials science. She is not only a superb role model for the Tech Trek girls, but she will also be an invaluable source of current information about educational paths, funding, and career goals. Her qualifications also include a connection with Tech Trek that spans nearly half her lifetime! Esther was a Tech Trek camper herself (2008, Stanford), she later counseled at both Stanford and Sonoma State camps, and she led lab tours and demos for the UCI Tech Trek Camp in 2018 and 2019!
For up-to-date information on the Tech Trek program, please check AAUW California's Tech trek site.