In addition to funding scholarships for AAUW's Tech Trek program, AAUW Laguna
Beach offers other STEM opportunities to middle school and high school girls.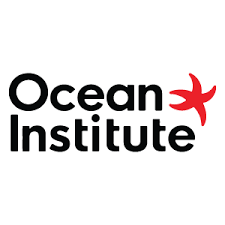 The branch provides grants to attend Girls in Ocean Science conferences at the Ocean Institute in Dana
Point. These one-day programs provide an
opportunity to conduct research with leading
scientists in labs on land and at sea. The girls are
exposed to the wide range of fields and careers
within ocean science, and learn about the education
and career pathways they might take.
To learn more about AAUW Laguna Beach's STEM programs, please contact Alice
Apkarian or send an email to aauwlbemails@gmail.com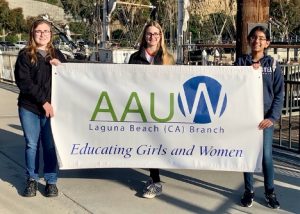 At  the Girls in Ocean Science Conference for Middle Schoolers, at  the Ocean Institute in Dana  Point. February 2020.
j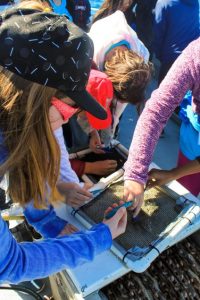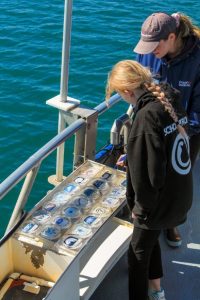 Photo Credit:  Cindy Belkowiche at Ocean Institute