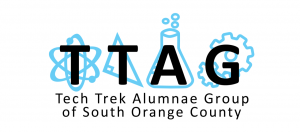 Continue discovering STEM careers while meeting women STEM professionals.
Tech Trek alumnae sponsored by three AAUW branches (Laguna Beach, Mission Viejo-Saddleback Valley, and San Clemente-Capistrano Bay) are eligible to join.
Field trips and meetings have been suspended until in-person meetings can resume.
---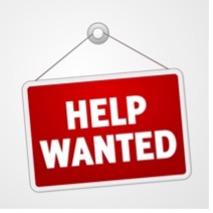 Tech Trek Virtual Camp Needs Coaches‼  
APPLICATIONS for 2021 ARE BEING ACCEPTED UNTIL ALL POSITIONS HAVE BEEN FILLED!
There will be three sessions of Virtual Tech Trek camp this summer (June 21-25, July 12-16, July 26-30). There will be a three-hour robotics core class taught by an instructor each morning , with afternoon STEM workshops, and guest speakers (women STEM professionals).
Each group of 6-10 campers will have TWO(2) Build Coaches and TWO(2) Social Coaches (one adult and one near-peer each). All coaches will participate in a four-hour training session prior to camp. There are small stipends for the coaches. Near-peer coaches are former Tech Trekkers who attended camp at least two years ago.
---
JOIN!
Join TTAG SOC now to be notified when we start up again.  Send an email to seventysevensongs@icloud.com. Include in your email:
Full name
Primary email address
Phone number
Home address
Middle school you attended
Tech Trek camp you attended (campus and year)
Parent name (if you are under 18)
Parent phone number
Parent email address