AAUW Laguna Beach Wows the Irvine Rotary Club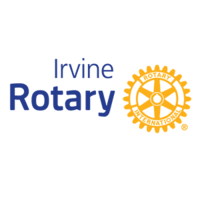 The Irvine Rotary Club was host to AAUW Laguna Beach Co-President Lesley Danziger and Tech Trek Coordinator Esther Hessong, at their February 24th breakfast Zoom meeting.  Lesley gave an overview of AAUW LB, its mission and its many service-based projects, highlighting the wide-range of students we serve not only in age, but in geographic area.  Like us, Rotary Club is also supporting students to prepare for the work force, so they were interested in our Start Smart salary negotiation workshops and the online Work Smart program.
Rotary Club members were very impressed with the presentation Esther gave on Tech Trek and especially, her description of the influence Tech Trek made on her journey from being a seventh grade Tech Trekker to becoming a Ph.D. student in Materials Science.  Esther continues to give back to Tech Trek by serving as a camp counselor and now as our LB Tech Trek chair.
In sum, we have much to share with other service organizations about the phenomenal work we do in Laguna Beach and the cities and school districts where many of our members reside.  For a fuller report and Lesley's impression of the meeting, click here.